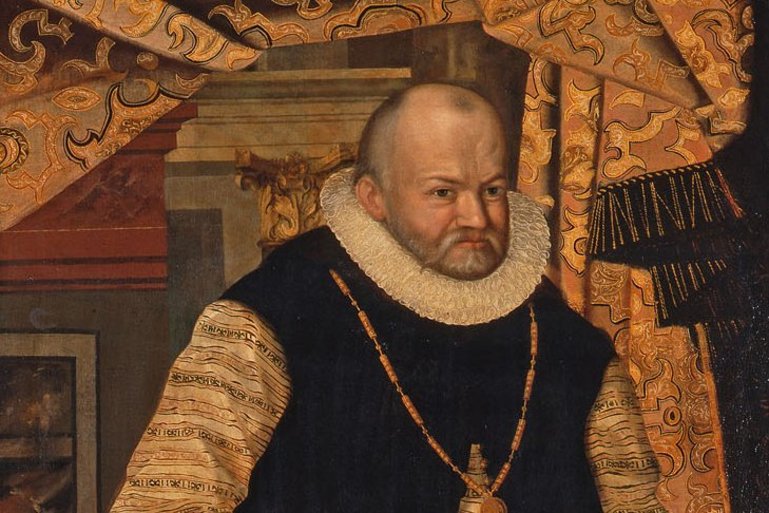 History of the Collection
The Rüstkammer is the oldest collection of the Staatliche Kunstsammlungen Dresden. When Dresden became a ducal residence, Albert the Courageous (1443–1500) in the Residenzschloss (Royal Palace) founded the ducal armoury, which held his personal, tournament and parade weapons – weapons he actually used. Only under Elector August (1553–1586) did the collection come to be used as a museum. The holdings were now presented on carved wooden horses, and today this is the practice once again in some exhibition areas.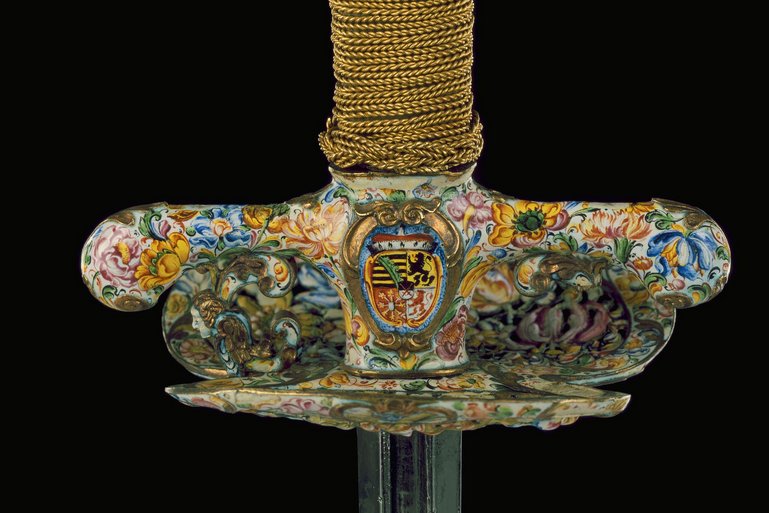 text
Some of the pieces were commissioned by the rulers and crafted by their own court tradesmen, while many were purchased or received as gifts, and only few objects came to the armoury as war trophy. These were the circumstances in which one of the most significant collections of parade weaponry and costumes in Europe was amassed. Initially, from 1588 to 1722, all items were displayed in the stable yard next to the jousting track. In 1728 August the Strong had the most precious parade weapons – weapons significant both artistically and dynastically – taken to the Grünes Gewölbe (Green Vault). The collection was moved to the Zwinger building in 1832 and opened to the public two years later as Königliches Historisches Museum (Royal History Museum).
In 1877, the rest of the collection was moved into the Johanneum, a former stable building which offered sufficient space for as many as 6000 exhibits. Between 1939 and 1944, all objects were evacuated. In 1945, the Soviet Army's trophy commission seized most of the collection items and took them to Leningrad, from whence they returned to Dresden in the 1950s. Beginning in 1959, the Historisches Museum (History Museum, renamed the Rüstkammer only in 1992) showed approximately 1300 exhibits, initially in the east wing of the Semperbau at the Zwinger. In the course of the reconstruction of the Residenzschloss, the Rüstkammer was returned there in 2010, meaning that today, most of the items on display are once again in the place where they were formerly used.